Our Motive
Elevate Your Style with Emirati Abayas
Embracing the Beauty of Islamic Culture: Unveiling Abayas that Reflect Modesty, Grace, and Timeless Elegance
Some Reviews From Customers
I recently purchased the White Crystal Handmade Stone Abaya from Emirati Abaya, and I must say, it exceeded my expectations. The attention to detail and quality of craftsmanship are remarkable. The white crystals add a touch of elegance, making it perfect for special occasions. I feel confident and graceful every time I wear it. Teşekkürler Emirati Abaya!
I'm in love with my Elegant Wide Collar Handmade Stone Abaya from Emirati Abaya! The wide collar design adds a modern twist to the classic abaya style. The handmade stone embellishments are exquisite and truly make a statement. The quality is exceptional, and the fit is perfect. I highly recommend Emirati Abaya for anyone looking for stylish and high-quality abayas. Harika bir ürün, çok teşekkür ederim!
As a gift for my wife, I purchased the Beautiful Golden Handmade Stone Abaya from Emirati Abaya. She was thrilled with it! The golden stones and the craftsmanship are truly remarkable. The abaya fits beautifully, and the quality is outstanding. It's a piece that she cherishes and receives compliments on whenever she wears it. Emirati Abaya is definitely a brand I trust. Teşekkürler!
I recently received my order of the Red Stone Handmade Elegant Abaya from Emirati Abaya, and I couldn't be happier. The rich red stones add a touch of glamour, and the abaya is so beautifully made. The attention to detail is evident, and the fit is perfect. It's a stunning piece that truly reflects my style and embraces my modesty. Thank you, Emirati Abaya, for creating such remarkable abayas!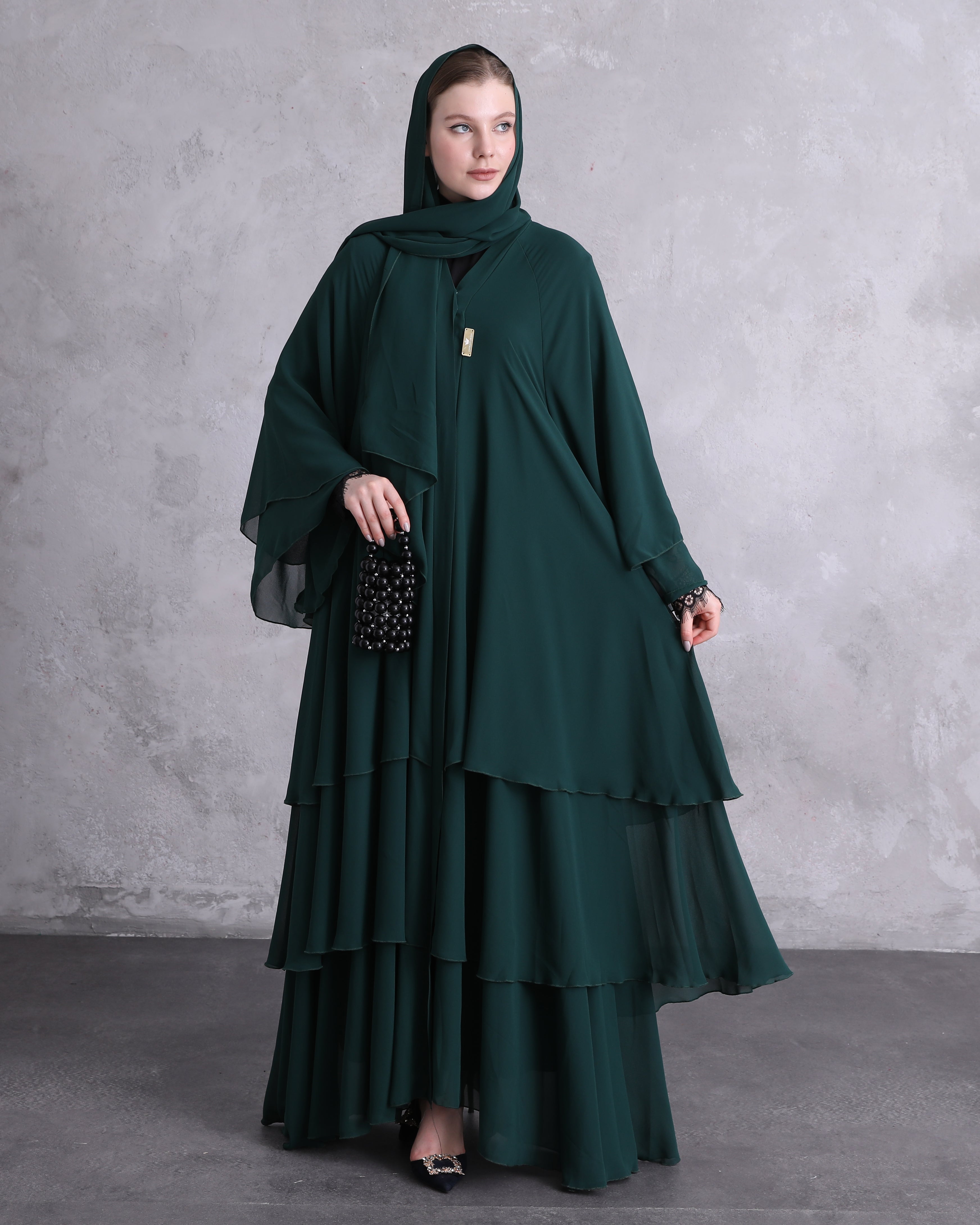 At Emirati Abaya, we take pride in creating abayas that embody the perfect blend of traditional elegance and contemporary style. Each abaya is meticulously handcrafted with utmost care and attention to detail, ensuring an unparalleled level of quality.

Our abayas are designed to celebrate the beauty of modesty, allowing you to embrace your individuality while exuding grace and sophistication. We believe that modesty should never compromise on style, and that is why our collection showcases a wide range of designs to suit every occasion and personal taste.

One of our signature offerings is the beautiful golden handmade stone abaya. This exquisite piece is a true masterpiece, featuring intricate handiwork and embellishments with stunning golden stones. The golden accents add a touch of glamour and allure, making it a standout choice for special events or formal occasions.

Not only are our abayas visually captivating, but they are also made to ensure maximum comfort and ease of wear. We use premium quality fabrics that drape gracefully and allow for effortless movement. The attention to detail extends to the stitching and finishing, guaranteeing a flawless and long-lasting garment.

By choosing Emirati Abaya, you are not just selecting a garment, but becoming a part of a rich cultural heritage. Our abayas embrace the traditions of the United Arab Emirates, reflecting the essence of Islamic fashion with a modern twist.

We invite you to explore our collection and experience the exceptional craftsmanship and timeless elegance of our abayas. Discover the perfect abaya that will make you feel confident, empowered, and exquisitely beautiful on any occasion. Embrace the allure of our handmade stone abayas and make a statement that celebrates both style and modesty.
Shop Now
Experience Abayas Crafted with Passion and Perfection
We are committed to using only the finest materials in the creation of our abayas. From the selection of fabrics to the sourcing of embellishments, we meticulously choose materials that are known for their durability, comfort, and luxurious feel. Every detail matters to us, as we understand that it is the combination of superior craftsmanship and top-quality materials that results in an exceptional garment.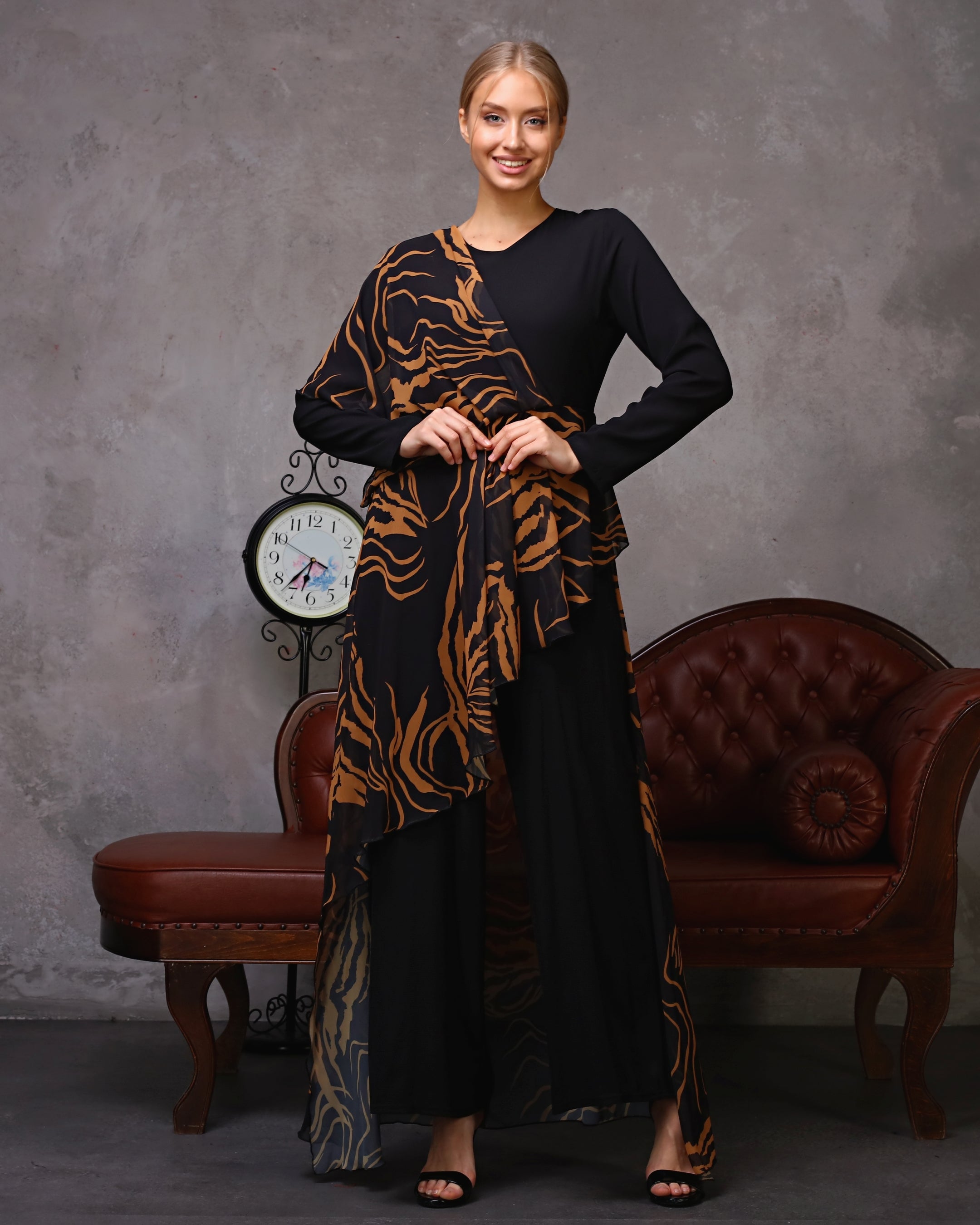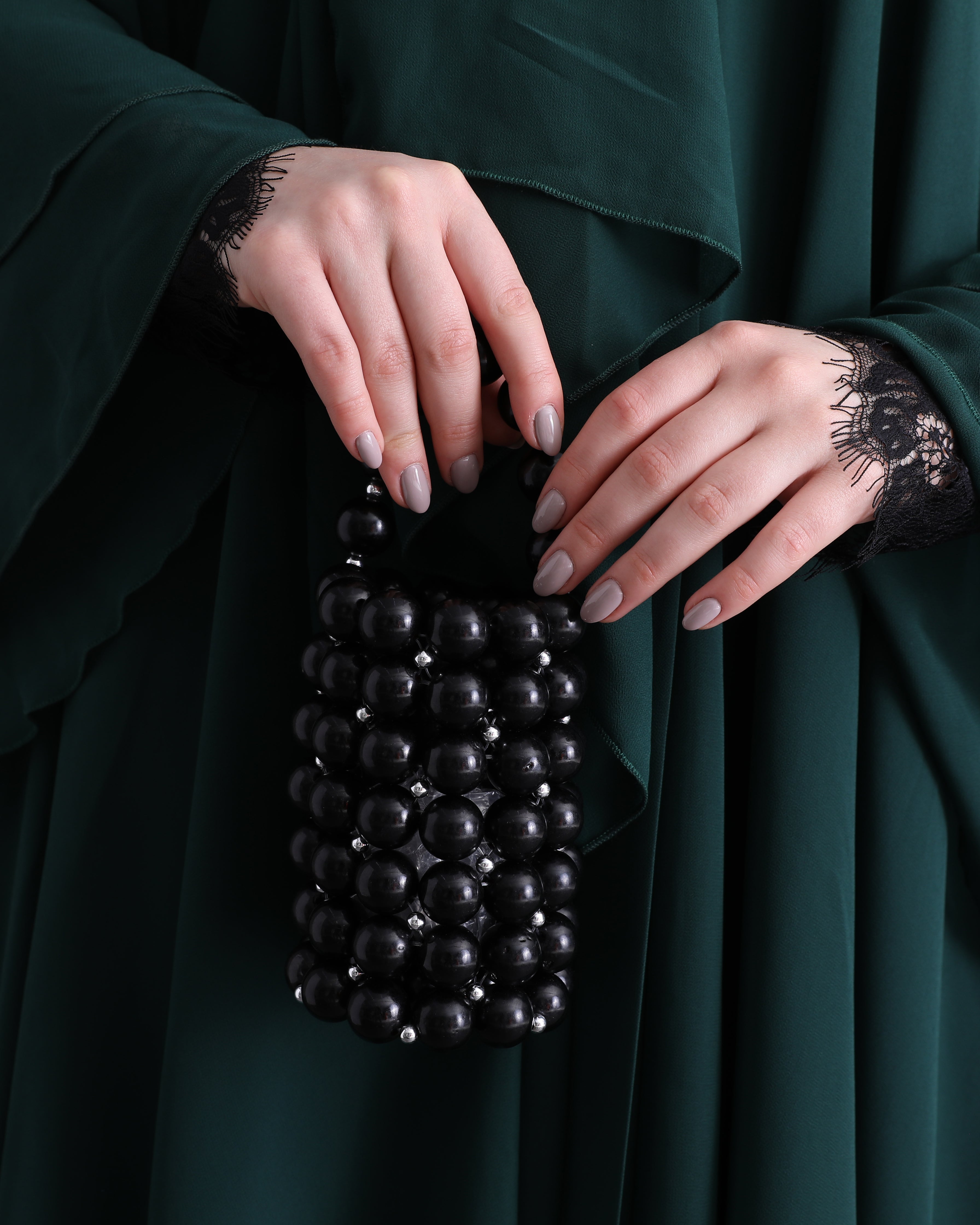 An abaya is a loose-fitting outer garment worn by women in many Islamic cultures as a symbol of modesty and piety. It typically covers the entire body, except for the hands and face.
How do I determine my abaya size?

We provide a detailed size guide on our website to help you find the perfect fit. You can refer to the measurements and instructions provided to determine your size accurately.
Do you offer customization options?

Yes, we offer customization options for select abayas. Please contact our customer support team for more information on how to request a custom-made abaya.
Do you ship internationally?

Yes, we offer international shipping to several countries. Shipping costs and delivery times may vary depending on the destination. You can find more information about our shipping policies on our website.
Are the abayas suitable for different occasions?

Absolutely! Our abayas are designed to cater to various occasions, from everyday wear to special events. We offer a diverse range of styles, colors, and embellishments to suit different tastes and preferences.
What is your return policy?

At Emirati Abaya, we strive to ensure your satisfaction with our products. We offer exchanges for items of equal or lesser value within a specified time frame. However, please note that we do not offer direct returns for refunds. The customer is responsible for the shipping costs associated with the exchange, including the return shipping of the original item and the shipment of the replacement item.
Our customer support is available Monday to Friday: 8am-8:30pm.
Average answer time: 2h